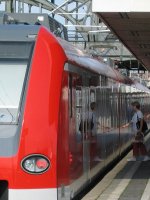 Public Transportation
Take a train from Munich Central Station to Freising (regional trains of the German Railway Deutsche Bahn or fast suburban trains S-Bahn, Line 1). If you take a suburban train, please note that the train divides in Neufahrn. The front part of the train goes to Freising. The back part of the train goes to the airport. At the Freising train station, take a bus 638 or 639. If you take bus 638, take off at the bus stop Weihenstephan. Go towards the Cafeteria along the Library and then to the left and up the hill. On the top of the hill you first see the University of Applied Sciences. The Forest Center is behind it (left-hand part of it). If you take bus 639, you take off at the bus stop Forest Center (Forstzentrum).
For a train schedule check the online booking system of the German Railways (Deutsche Bahn).
If you come from the airport, take a bus 635 to Freising and follow the directiosn above.
By car
In München take a motorway A9 in the direction of Nürnberg. At the crossing Neufahrn take the motorway A92 in the direction of the Munich Airport. Take exit Freising Süd, take the street B11 in the direction Freising. At the train station turn left in the direction of Allershausen. At the second traffic light turn left into the Vöttingerstraße. After you pass a pedestrian bridge over the street, you will see a bus stop. Behind the bus stop turn right into the Hohenbachern Straße (there will be a round building of a library on your right). After ca. 300 m you go up the hill. You will see two parking grounds. The Forest Cernter is behind the building facing the parking grounds.